Post by Serenity Gholson on Jun 15, 2013 20:45:16 GMT
Basic Information
Full Name:
Serenity Kerry Gholson
Alias:
Shadow
Age:
28
Gender:
Female
Nationality:
American
Occupation:
Rogue, Illegal goods transporter (Runner)
Faction:
N/A

Mother:
Lynn Gholson (deceased)
Father:
Paul Gholson (deceased)
Siblings:
N/A
Spouse/Significant Other:
N/A
Other Important People:
N/A
Attention to Detail
Appearance:
Standing at 5' 5" with a lean, runner's figure, Serenity doesn't cut an opposing form. Her blue eyes are framed by brown and blonde hair and a sarcastic smirk. She's more than capable of drawing attention to herself with her personality and looks but she's just as equally able to blend in and get by without being seen.
She's got a thing for skirts and heels but a Runner's life doesn't support that fashion choice. Usually, she's found in common clothes; jeans, good shoes, and a dark hooded jacket that can help her disappear. Serenity also wears a plain, black mask the covers from just over her eyes to her nose; a common accessory for Runners.
Play-By: (optional)
Kelly Clarkson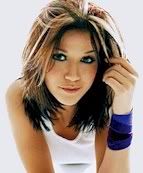 Equipment & Items:
What Runner doesn't carry around a gun, knife, and a way to quickly and easily start a fire? She's also got the usual thief equipment - lock picks, rope, a flashlight, and a couple pairs of handcuffs.
What Makes You Tick
Likes:
Actual food (not that there's any of that left, but a girl can dream)
Good humor
Helping groups out
Her job
Dislikes:
Authority
The Powers
The state of the world
Gummies
Monsters
Personality:
Serenity's picture should be next to the word 'sarcastic' in the dictionary. Every thing's a joke to her and it's gotten her into more fights than she can count. With a history of kleptomania, being a Runner is a fun job in her opinion and has the upside of helping people out. She's got a soft heart, though she layers it with thorny comments and walls of dark humor. She's daring to the point of being stupidly reckless but not one for a face to face fight; she prefers goading people from the side and then sending in someone else to finish the job. Serenity will admit with a shrug that she's a coward and has a flair for the dramatics.
Strengths:
Serenity's quick on her feet and in her mind. Years of thievery have helped her develop excellent stealth skills and her tendency to think of outrageous things has saved her hide multiple times. She can lift about half of her own body weight and can run quick fast.
Weaknesses:
Serenity's not the person to pick to go into hand to hand combat. She'll punch and kick and scratch her way out but can be overpowered easily. Her love of excitement and inability to keep a wise-crack to herself has caused much headache and trouble.
When Everything Changed
Powers & Abilities:
Shadow Control
: Serenity can move her shadow to her whim with just a swish of her hand and a thought. This is useful for distracting people, blocking out the light in a room, or capturing a person's shadow.
Other People's Shadows
: This move involves taking control of a person's shadow, which Serenity was surprised to find actually can control a person's body, though only to a point. She can make someone do something they've done in the past (i.e. have a guard punch in the code to open a door, make someone put their gun down, have someone look away, etc.) She can't make someone do something against their morals or something they've never done before (i.e. put a gun to their own head, etc.) She cannot perform this move while in her Shadow form and it does not extend to inanimate objects.
Shadow Blending
: Serenity is able to completely blend into the shadows, seemingly becoming one. She can creep down corridors, slither across floors, crawl along ceilings; all while being a 2D blob of darkness. If anyone tries to touch her, they wouldn't be able to feel her, though they would still be able to hear her if she talked and see her move around. She can stay as a shadow for an unlimited amount of time, though she's often disorientated once she leaves that form if she stays like that for longer than one hour. Anything she's wearing or holding becomes part of her shadow as well, though she can't turn other people into shadows - only inanimate objects. This makes her Runner life much easier. The change happens very quickly so that she can go from standing in a hallway to pressed up against the wall in her Shadow form in a less than a second. She does not get tired or hungry while in this form.
Location During the Boom:
Just outside of New Orleans, Louisiana
Current Residence:
N/A (Traveler)
Before & After
History:
Serenity Gholson was born to Paul and Lynn, two thieves who were very good at their jobs. Crooks with a flair for the dramatics, the Gholsons were charmers and clever sneaks; they could flirt and bribe their way into just about anywhere while also being very capable of slipping quietly inside. They hadn't wanted a child but saw the benefits to one. No one looked twice at a child. So, Serenity was raised in the ways of the burglars - she learned how to creep silently and blend in before she was seven and by ten, she had mastered the ways of batted eyelashes and false smiles.
The Gholsons traveled a lot, usually by stolen car or going by bus or train (though they only paid for the tickest about half the time). Paul and Lynn had Serenity sit away from them or hide when they were traveling; there was the constant worry of getting arrested, as their faces were starting to become more famous. They told her to stay hidden, act like a surprised innocent if anything happened, and escape at the first chance. And mostly, don't look back. The Gholsons weren't a family of declarations, and that was the closest thing to confessing their love as they were going to get.
Serenity was taught to read and write by her parents and learned enough math to get by. They didn't give two wits about history, taught her enough science to understand how to make smoke bombs and other useful things, and only ever complained and laughed at politics.
One fine day, outside of New Orleans, Louisiana, with their stolen car full of stolen goods, the Gholsons spotted flashing lights in their rearview mirror. Serenity was told immediately to hide. She pulled down the back seat and rolled herself into the trunk. There was a dark blanket in there that she covered herself with. She blended into the corner enough that at first glance, no one would see her, giving her a better opportunity to escape later. The car stopped and the police pulled closer. She strained her ears to try to hear what was going on.
There were muffled voices in calm tones, answering simple questions. Serenity wondered if they were going to be able to get away with it; the back seat was full of stolen items, though it could be explained away as junk. Then raised voices, a shout - "Step out of the car" - and she made herself lay still. A few shouted phrases from her parents and then suddenly, there was silence.
Serenity started panicking - why was it so quiet, what had happened? Then she heard it. It was a low boom, like when a plane flies by overhead. The raised voices of her parents came back; they sounded panicked. What was the police man doing?
It hit like a wave. Serenity's breath was suddenly stolen and her body felt strange, like she was swimming through molasses. She couldn't let out a scream, just curled tighter into the blanket in the darkness of the trunk of the car. She faded in and out of consciousness, with her body all the while feeling like it was fizzing and shifting and changing.
When Serenity finally woke and was able to move, she had no idea how much time had passed. She could still see the line of light from the trunk opening and without thinking, she slid toward it. A moment later, she was outside, though she hadn't opened the trunk. Everything looked strange - was she laying on the ground? She moved around, still against the ground, taking everything in. Her parents and the police officer were no where to be found.
Serenity ran, as she was supposed to. She didn't know where to go or how far a nine year old could get on her own, but she didn't stop. It would be hours before she finally spotted herself in a mirror, after sneaking into an unoccupied house. She couldn't see herself - just a smear of darkness on the wall, a filled in outline. She reached forward in confusion, trying to touch something, and she was suddenly there, whole and detailed, dizzy and gasping in breath. Serenity collapsed on the floor and fainted for a few hours.
Once she woke, Serenity kept moving, kept running. She didn't know what had happened to her but news of what happened to the world was spreading. There had been a boom, multiple, that had changed everything. Changed people and killed more and it was someone's fault but she couldn't care less. It took her nearly a full month before she was able to change from her Shadow form to her 3D body without fainting and even longer for her to master the switch. She joined bands of people who had been displaced by the Boom; their homes destroyed, their families broken apart. Wanderers, the same as she. Serenity never stayed anywhere long enough to form attachments, just slipped quietly away.
Once it was clear that the food was dwindling and places were suffering from lack of supplies, the Runners formed, almost silently. Serenity found herself drawn to them - it was a challenge and good fun to go in and steal. It felt like old times, except that she now had the ability to slip under door frames and cling to ceilings. She continues to move from place to place, never staying long, but her name is a well known one in the Runner community.
Sample RP:
There was a perk to solo missions. Serenity could get in and out of a building without worrying about some dumb kid setting off the alarm or forgetting to, oh, let's see,
actually grab the loot.
She rolled her eyes at the memory. The guard continued down the hallway, not noticing the woman-shaped shadow on the ceiling above him. Serenity quietly hummed the Jeopardy theme song to herself, waiting for him to line up with her position. Just as the man was beneath her, Serenity cleared her throat, and said in an accented voice, "Evening, Trebek."
The guard looked up just in time to get a heap of 130 pound sarcasm. He didn't even have time to shout before he was out cold. Serenity snickered at the surprised look on his face before picking herself up. She pocketed his keys, walkie, and his gun, tucking that casually against her back. It took a few minutes but she also managed to shove the unconscious guard into a spare room. She tied him up with a spare rope in her bag, locked the door, and then slipped under the door as a shadow. Staying in the form, Serenity moved through the building, switching her theme music over to the Bond theme.
The raid was fairly easy from the point on. She got to the supply room and started loading her backpack up with bandages, medicine, and anything else she thought the community she was raiding for would need. Once satisfied with her loot, Serenity became a shadow once again, skipping out of the building. Once outside, she filled out to her form and gave a mock bow behind her. "Thank you for your donation today," she sang before continuing back to the residential area.
Behind the Mask
Your Name:
Meagen
Your Age:
19
Roleplay Experience:
7 years
Other Characters:
N/A
Password:
Serenity